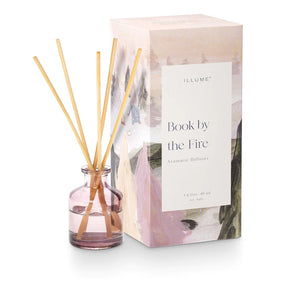 A cozy nook in the corner with sweet orange, tobacco blossom, and vetiver.
Carefully crafted with the highest quality fragrance oils, our aromatic diffusers are designed to fill your air with fragrance.
A pastel tinted glass bottle sits inside a hand painted box, beautiful enough by itself to leave out on the shelf, desk, or bookcase.
* Fill Weight: 1.4 fluid oz
* Product Size: 2.75" x 2.75" x 6"
* Cruelty-Free
* Vegan
* Alcohol-Free