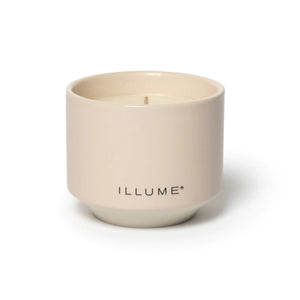 Grounded in milky coconut, with a hearty of freshly sliced mango, and kissed with Tahitian vanilla.
Thoughtfully designed from wax to wick, put our candles anywhere and everywhere in the home or office.
The perfect-for-gifting favorite that will always be in style, with a colored matte finish and natural ceramic textured base.
* Fill Weight: 5.8oz
* Product Size 3.25" x 3.25" x 2.75"
* Burn Time: 30 hours
* Wick Count: 1
* Vegan
* Cruelty-free
* Plant-based wax