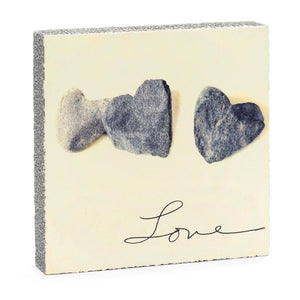 A wee daily reminder of the best feeling in the world.
Lost + Found art blocks are styled to look old. They celebrate beautiful things that could have been lost but instead were found.
This piece was designed by Salt Spring Island artist Amy Melious. 
Key holed for easy hanging

Thick enough to stand without support

Individually gift boxed

Mini: 4 x 4" x 1"