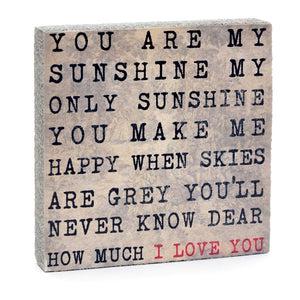 You'll never know, dear, how much I love you. 🎵
Lost + Found art blocks are styled to look old. They celebrate beautiful things that could have been lost but instead were found.
Key holed for easy hanging

Thick enough to stand without support

Individually gift boxed

Mini: 3 7/8" x 3 7/8" x 1 1/4"